London, England  — From inside it looks like a swanky bachelor pad, kitted out with an abnormally large aquarium. But, this is no fashionable New York apartment, rather the latest in sub-aquatic luxury — a cruise yacht that doubles up as a submarine.
Still at the design stage, if built, the "U-010 Undersea Yacht" would be the first to combine underwater exploration with all the comfort and style of a modern superyacht, say its designers.
"Submarines are generally thought of as cold and cramped military crafts," Italian designer Sebastiano Vida told CNN. "But this concept radically moves away from that assumption and introduces a new and luxurious way to experience life beneath the seas."
With a relaxation parlor, sauna, lounge bar and vast spiral staircase — the "U-010" certainly looks more like a Bond villain's fantasy lair than a practical solution for wannabe ocean explorers.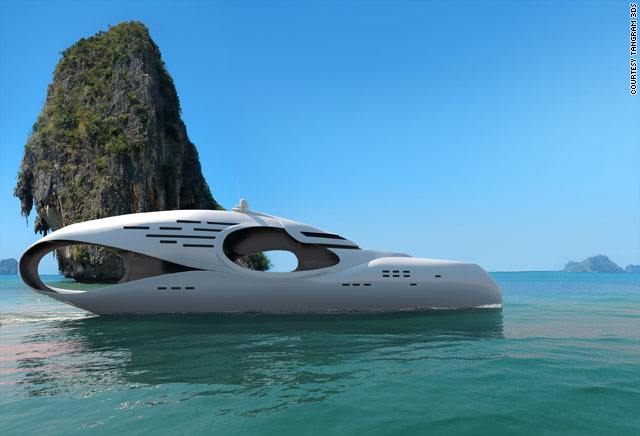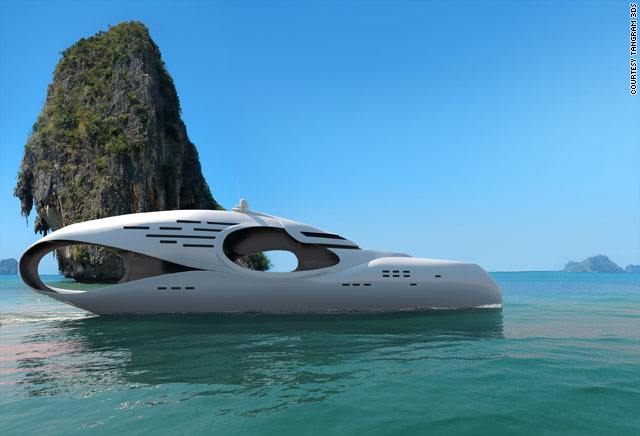 Gallery: Futuristic superyacht concepts
But with the crushing pressures of a deep sea environment and associated design constraints — like having to build only narrow spaces — could this "pleasure submarine" ever be a reality?
"It may look like a fantasy but we examined all the latest technology for constructing underwater vessels to ensure our concept would be viable," said Vida. "We're looking for the right engineers to work with, and think it could be built within the next five years."
In fact, Marina Colombo, co-creator of the "U-010," told they already have a potential buyer in mind — multi-millionaire venture capitalist and former board member of Hewlett Packard, Tom Perkins.
"Tom Perkins commissioned the "Maltese Falcon" — which was once the longest yacht in the world — and we know that he'd want to build a submarine now."
There are certainly plenty of multi-millionaires with a penchant for exotic exploration prepared to throw fistfuls of money at radical concepts.
Earlier this year British billionaire Richard Branson made the transition from madcap design to working reality when he launched the "Necker Nymph" — a 'flying' submarine capable of 40-meter dives and dolphin-like flips.