Healthy Grilled Chicken Recipes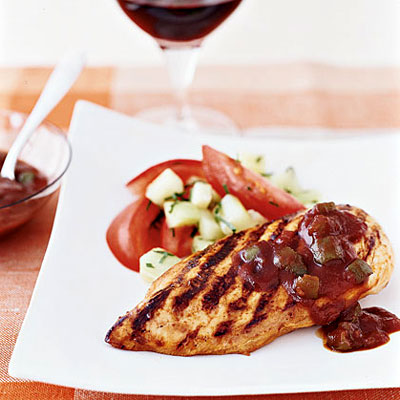 Add some kick to your chicken
Whether you prefer your chicken over lettuce, in a pasta dish, or on a bun, we've got a recipe for you. Enjoy 15 lean and flavor-packed ways to make grilled chicken great.
Grilled Chicken With Speedy BBQ Sauce
Marinating the chicken in olive oil, peppers, and onions creates a savory base for the tangy layer of barbecue sauce.
Ingredients: Olive oil, red onion, green bell pepper, barbecue sauce, chicken breasts, salt, pepper
Calories: 191