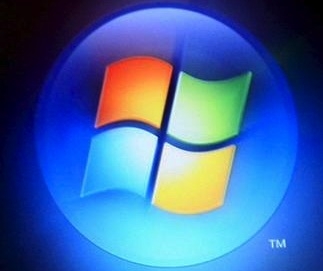 Microsoft (MSFT) has just reported its earnings for Q4 2010 (their fiscal calendar is a bit odd). Given Apple'sblockbuster quarter announced on Tuesday, there was a lot of talk that Apple (AAPL) would surpass Microsoft in revenue for the first time in recent history. That hasn't happened. Instead, Microsoft had its best Q4 ever with $16.04 billion in revenue (Apple had $15.7 billion in revenue last quarter).
Microsoft easily beat Wall Street estimates that they would see about $15.3 billion in revenues. Microsoft largely credits strong sales within the enterprise of Windows 7 and Office 2010. Net income was also strong at $4.52 billion. And earnings per share were at $0.51. Both of those beat Wall Street estimates as well.
Microsoft says it has sold over 175 million Windows 7 licenses to date so far. They also tout the fact that Bing has achieved its 13th straight month of market share gain.
Since this was Microsoft's fiscal Q4, they reported revenue of $62.48 billion for the year — a 7 percent increase from the 2009 fiscal year. Operating income, net income, and earnings per share were all up significantly higher at 18 percent, 29 percent, and 30 percent, respectively. The 29 percent jump in net income (up to $18.76 billion) is particularly impressive.
Investors, meanwhile, are giving Microsoft's earnings more of a "meh." So far in after-hours trading, the stock is down two cents (.08 percent). During the day today, the stock rose almost 3 percent ahead of earnings.
While some were predicting Microsoft revenues to fall behind Apple's (though, for the record, I wasn't), there was never a question that Microsoft would retain a big lead in income. As they're primarily a software and enterprise company, Microsoft's margins remain massive. Their $4.52 billion in net income easily beat Apple's $3.25 billion.
That being said, it seems quite likely that next quarter Apple will surpass Microsoft in revenue. Assuming that iPhone 4 sales are huge and that the iPad continues to grow, Apple's momentum in revenue is simply too great for Microsoft to keep up with. Apple may or may not hit $20 billion in revenues next quarter (they're projecting $18 billion, but they always low-ball that number so they can beat it).